The Halloween Owl Giveaway closed over the weekend with over 160 entries. Thank you to all that participated and to those who helped spread the word!! I am so appreciative of all your support!
And now to announce the winner!!!!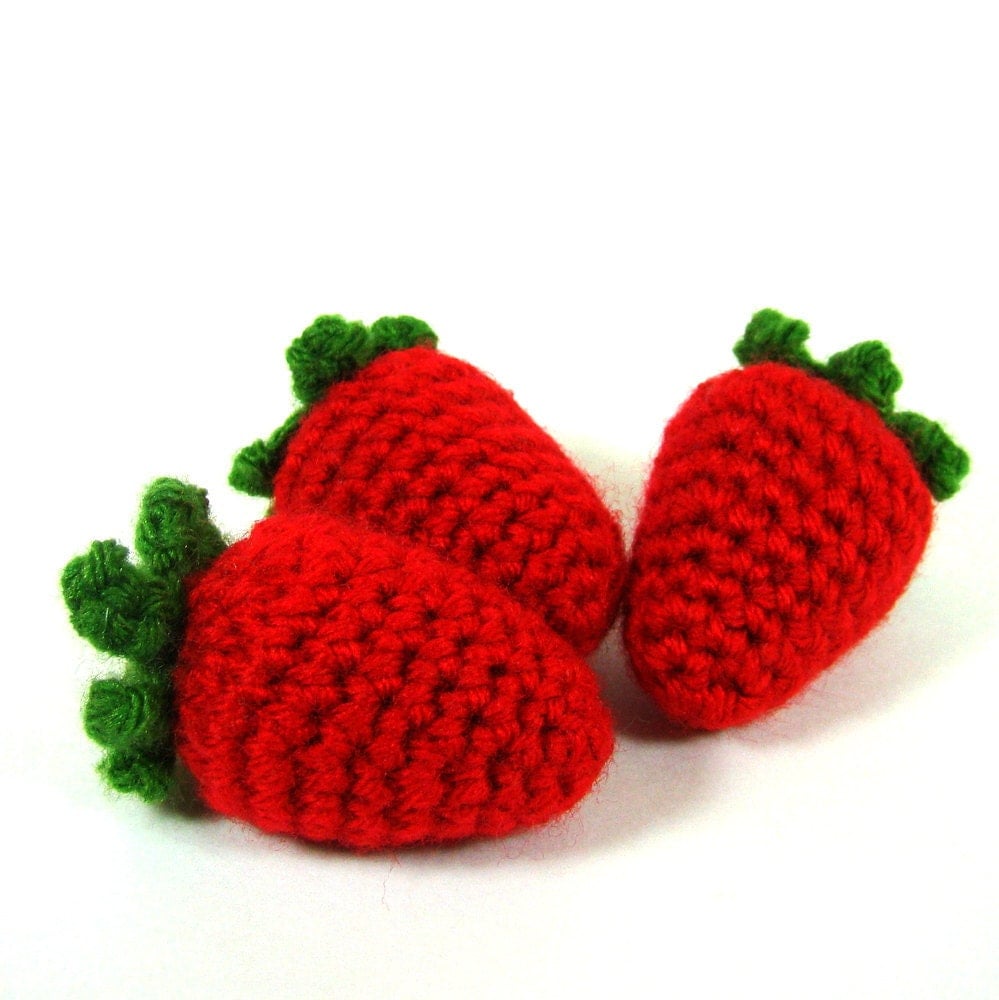 Crochet Strawberries Play Pretend Food, Set of 3, with Storage Bag
is the lucky winner. Congrats Sarah!
When you have a few minutes check out her Etsy shop ~
where you will find her cute crochet toys for kids, coasters & pin cushions.
Congrats Sarah, simply send me a private message with an address on where to send your gift.
Readers, stay tuned for my next giveaway in November!!
What would you like to see as my next giveaweay??