I found some lovable gnomes to share with you today!!! Make sure you stop by the featured shops when you have a few moments over the weekend and check them out! Tell me what you think!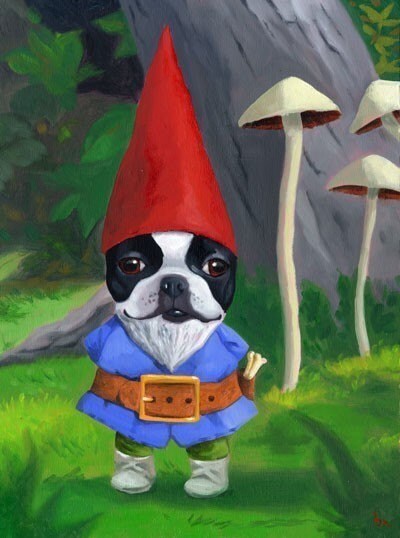 Boston terrier Gnome dog art print
His shop is most certainly a favorite shop of mine. If you are a dog owner you will love his shop too.
I am a proud Boston Terrier owner, so I am drawn to his art, & I love all the bright colors he chooses.
Rubenacker has an amazing ability to capture the Boston Terriers childlike, stubborn personality.
"His dogs are naughty and knowing. They are childlike with their toys, and as cool as Rat Packers with their martinis and highballs. They are up to no good, smoking cigarettes and getting into the cookie jar, but they are certainly not primitive in the naïve tradition, or terror-filled, hopeless, nihilistic and gruesome in the pop surrealist one.
They are simply precocious."
His work is found in private collections all around the world.
You must check out his work. A must. Simply amazing!
Gnome & Lady Gnome Counted Cross Stitch Pattern Download, sent by email
loves to create fun and fresh cross stitch patterns that are easy to stitch.
You can find cute and easy cross stitch patterns and kits in her shop.
If your mom loves to sew these kits are just for her this Mother's Day!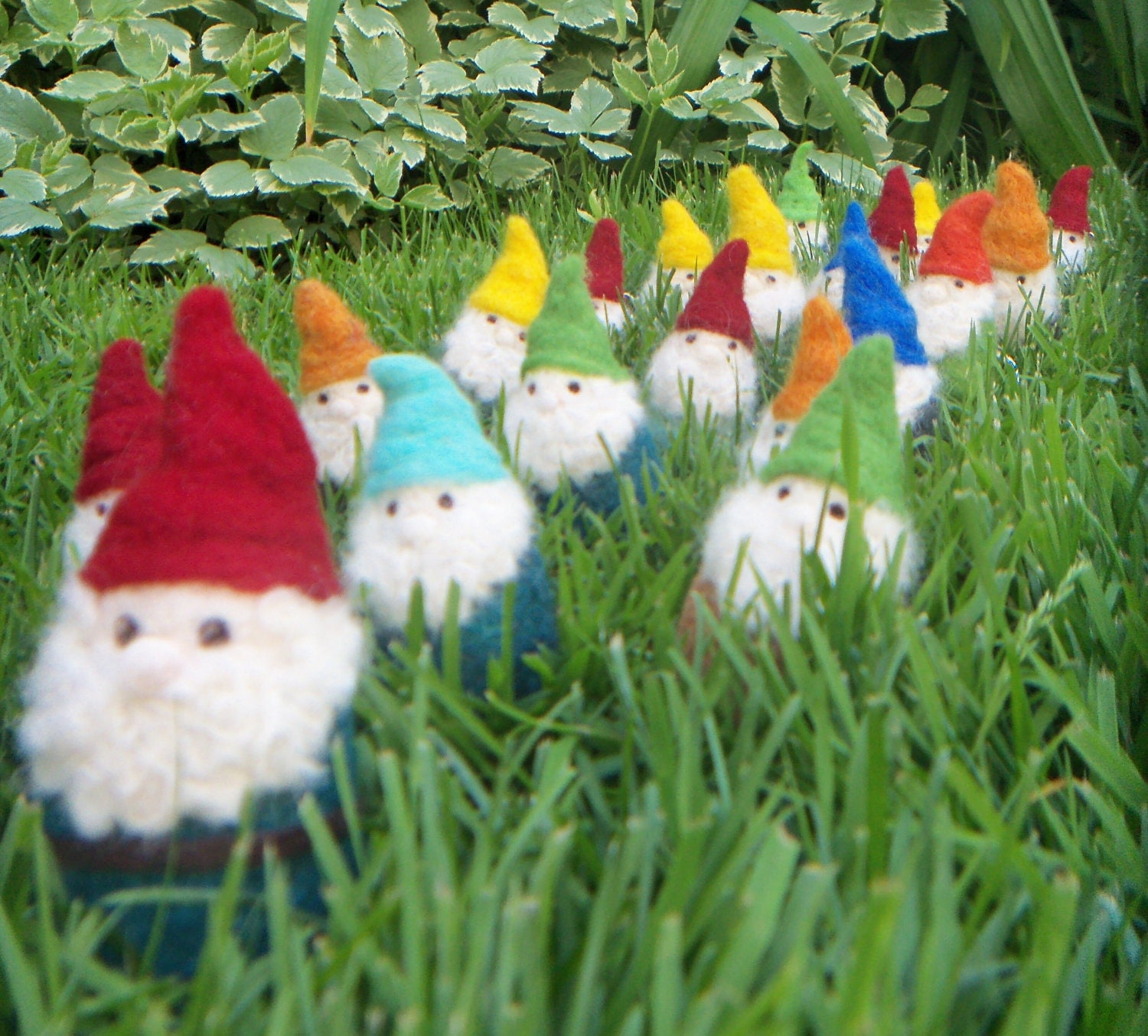 Pocket Gnome
designs and creates natural, felted wool art-toys, accessories, and all sorts of fuzzy cuteness.
Many of her creations are inspired by her children.
She loves to create to inspire imagination (no batteries required).
I had to share her "Guide to Owning a Pocket Gnome:"
1.You must give him a name.
2.You must tell him lots of secrets.
3.You must never call him a troll.
4.You must protect him from cats and other creatures that may try to eat him.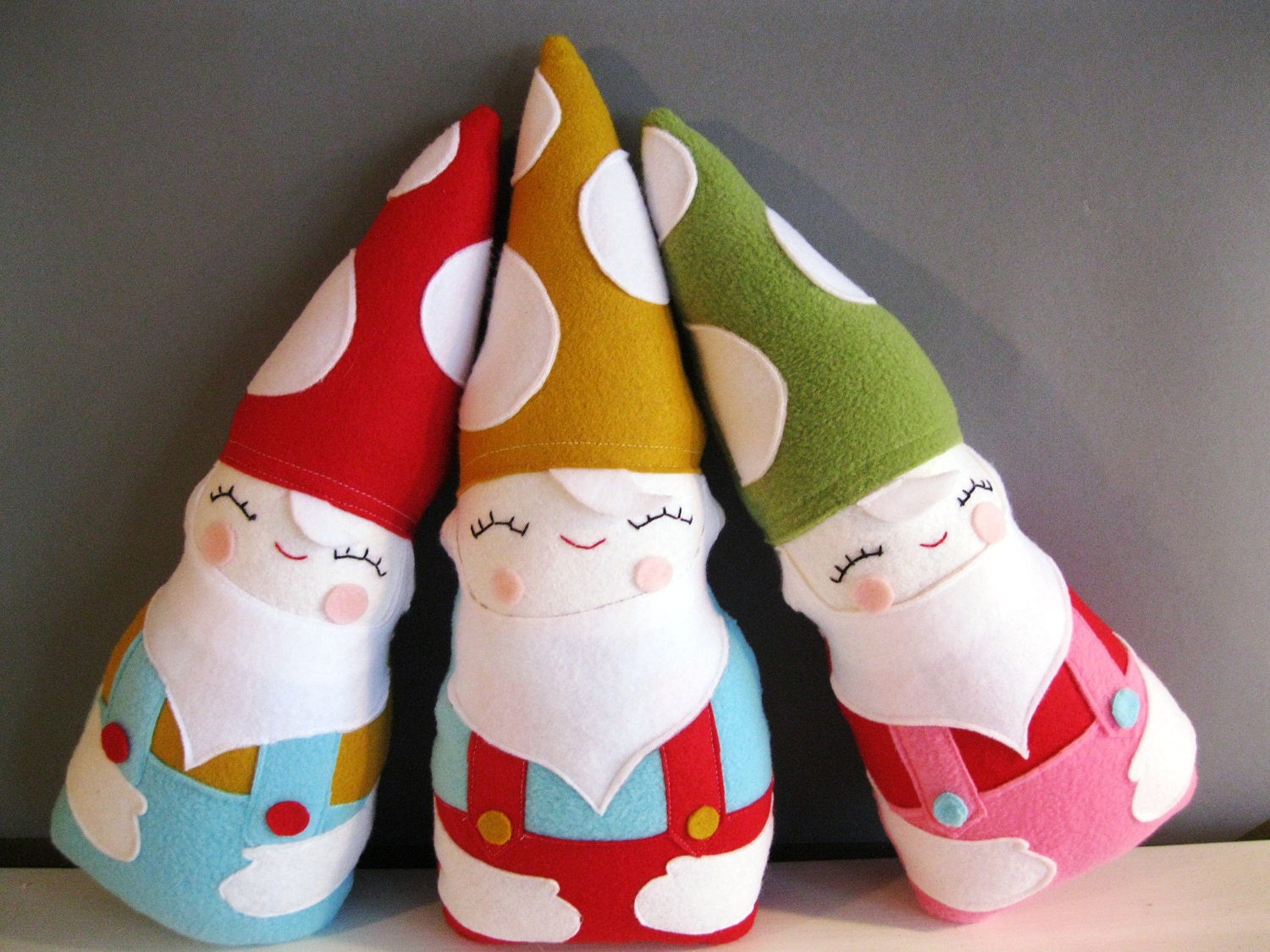 Fairytale Forest Plush Gnome Doll
Residing in Missouri, April, comes from a long line of artists, builders, and makers.
In fact, her handmade toy business is named after her family's construction company,
Handcrafted from a combination of recycled/vintage materials and modern materials.
Looking for her elswhere? You are in luck: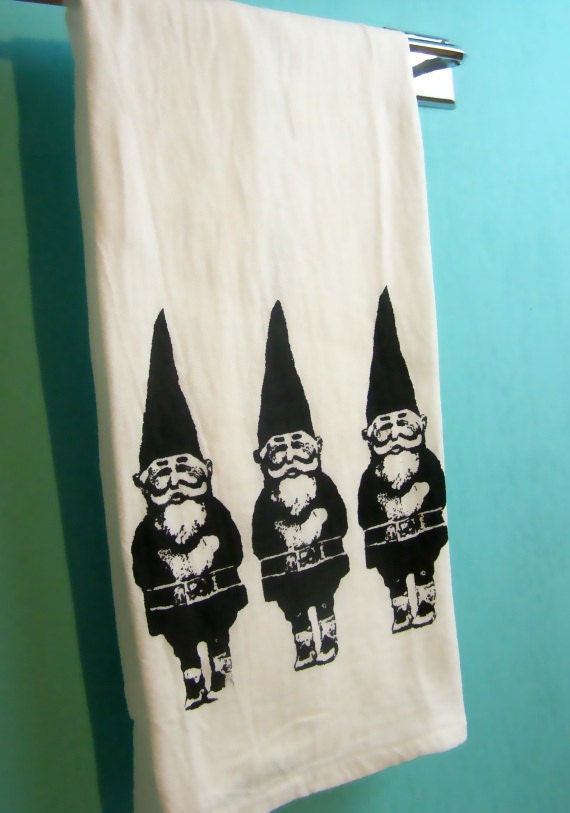 Nostalgic limited edition clothing and housewares for vintage and handmade enthusiasts...gnomes, sewing machines, and cuteness galore is what you get at Moxie Madness
Owner Priscilla is inspired by any and everything nostalgic or just plain old eccentric.
Happy Weekend everyone. I will be busy at the:
Pregnancy Baby Kids Expo
tomarrow 9-4 if anyone wants to stop by and say hey!
I am also working on a huge "
Circle of Love Giveaway
." Over at
Free Spirit Designs
.
So please check back soon! xo