Yipppeee! It's Friday. We are celebrating my son's third birthday tomarrow - I can't wait to have his Thomas the train party. Anyone else have any exciting plans for the weekend?
Today I am featuring some amazing felted flower designers. Please check out additional creations in their shop links, & enjoy!!!!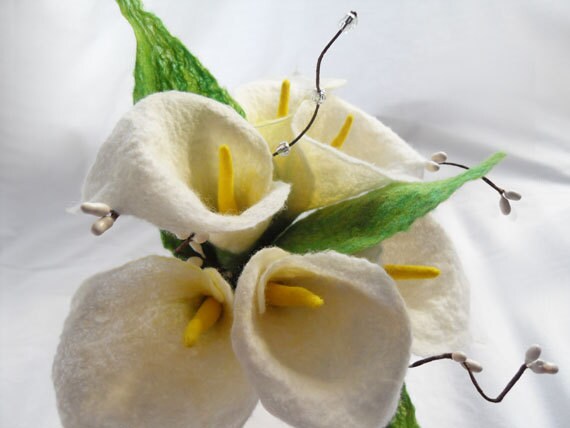 In Christines shop
Soft Additions
she creates unique felted items perfect for special occasions, weddings, gifts for the home and you. Items include, bridal, scarfs, bags, purses, flower pin brooches, decorative wall hangings, table runners, placemats and coasters and much more.....She is a graphic designer living in England.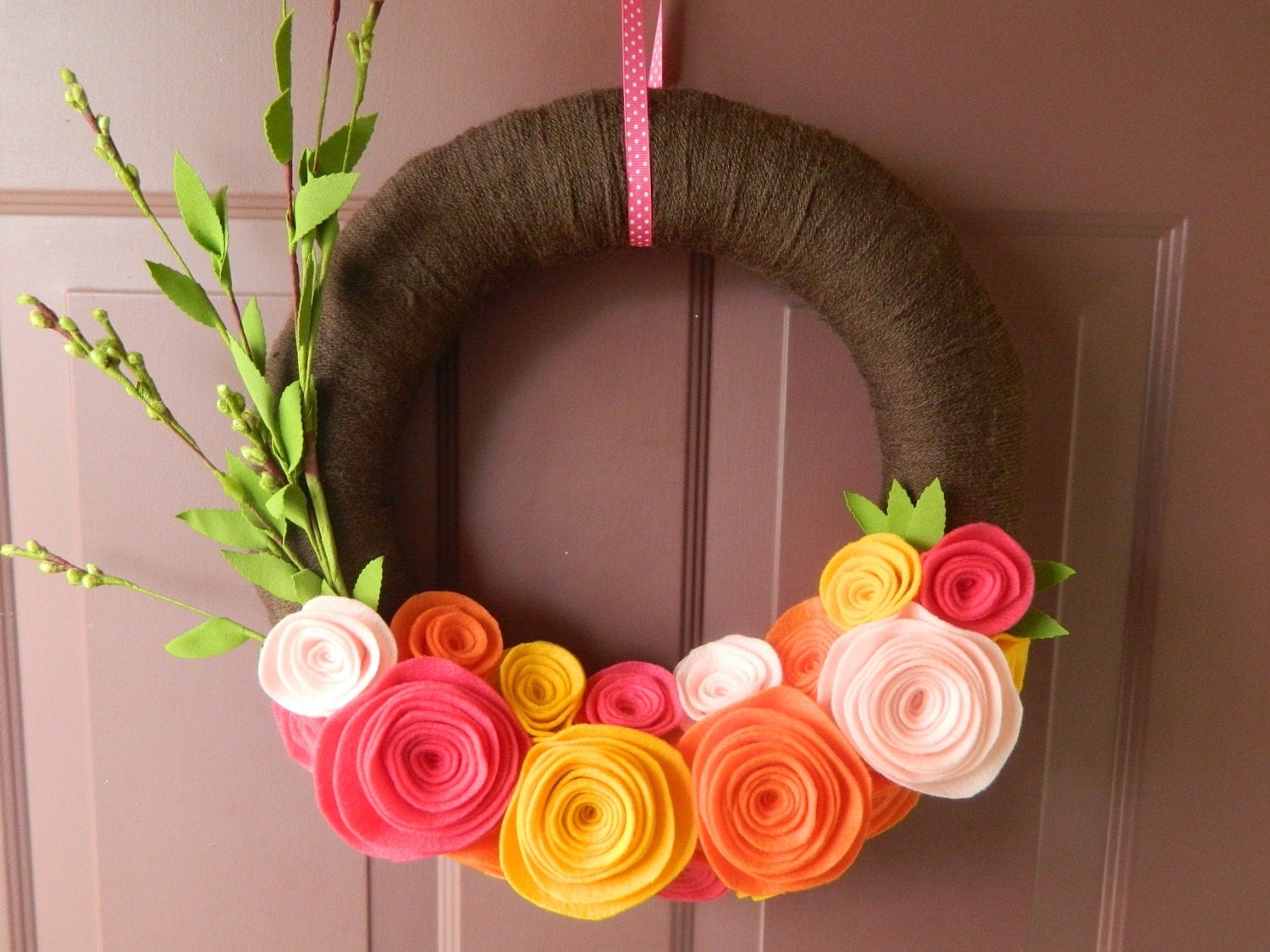 Andretta in Connecticut is the creativity behind
Wreathink Gifting
. All her wreaths are handmade and can be cutom ordered. She keeps busy with being a
mother, a wife, and a pet owner. Most of her free time is spent hard at work crafting.
This Florida based company
This Happy House
...is "your source for all things happy," where you will find handmade colorful, cute bouquets for any special occasion!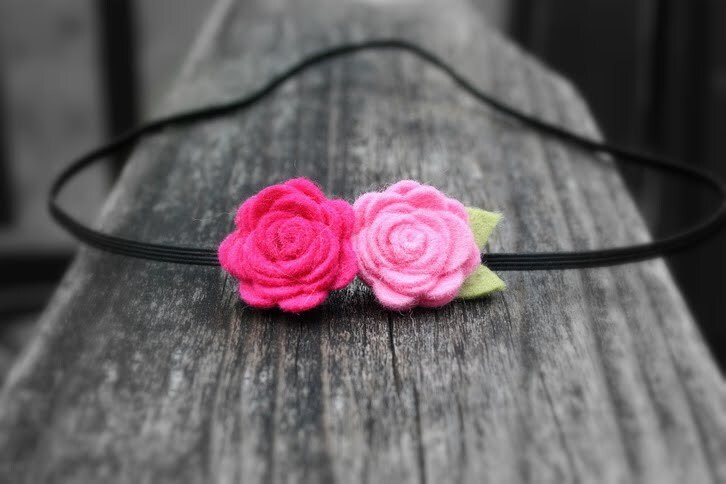 Laura from Pennsylvania created
Stellina B
"accessories for you and your little star." She offers fun, unique and affordable accessories for girls of all ages!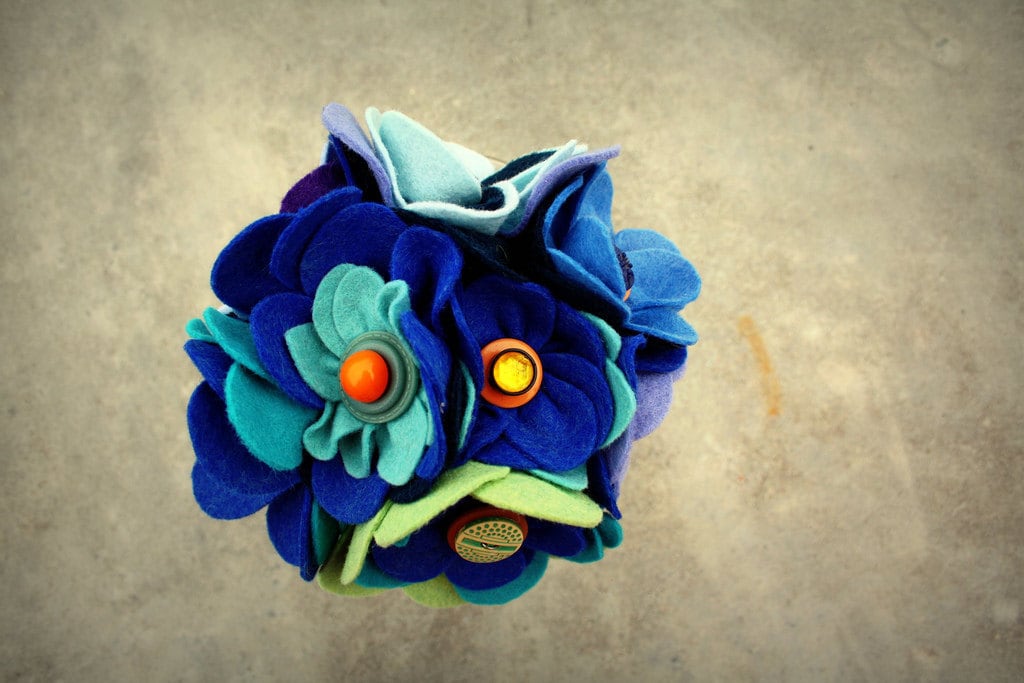 Felt Flower Bouquets
by Princess Lasertron is the original designer of the felt flower wedding bouquet. With the combination of handcrafted design and business prowess she has earned her cult celebrity status in the wedding industry. Since 2005, she has grown to serve over 300 brides each year.