Look at these darling cupcake pincushions I found this morning on Etsy! So stinkin cute without the guilt of all those darned calories.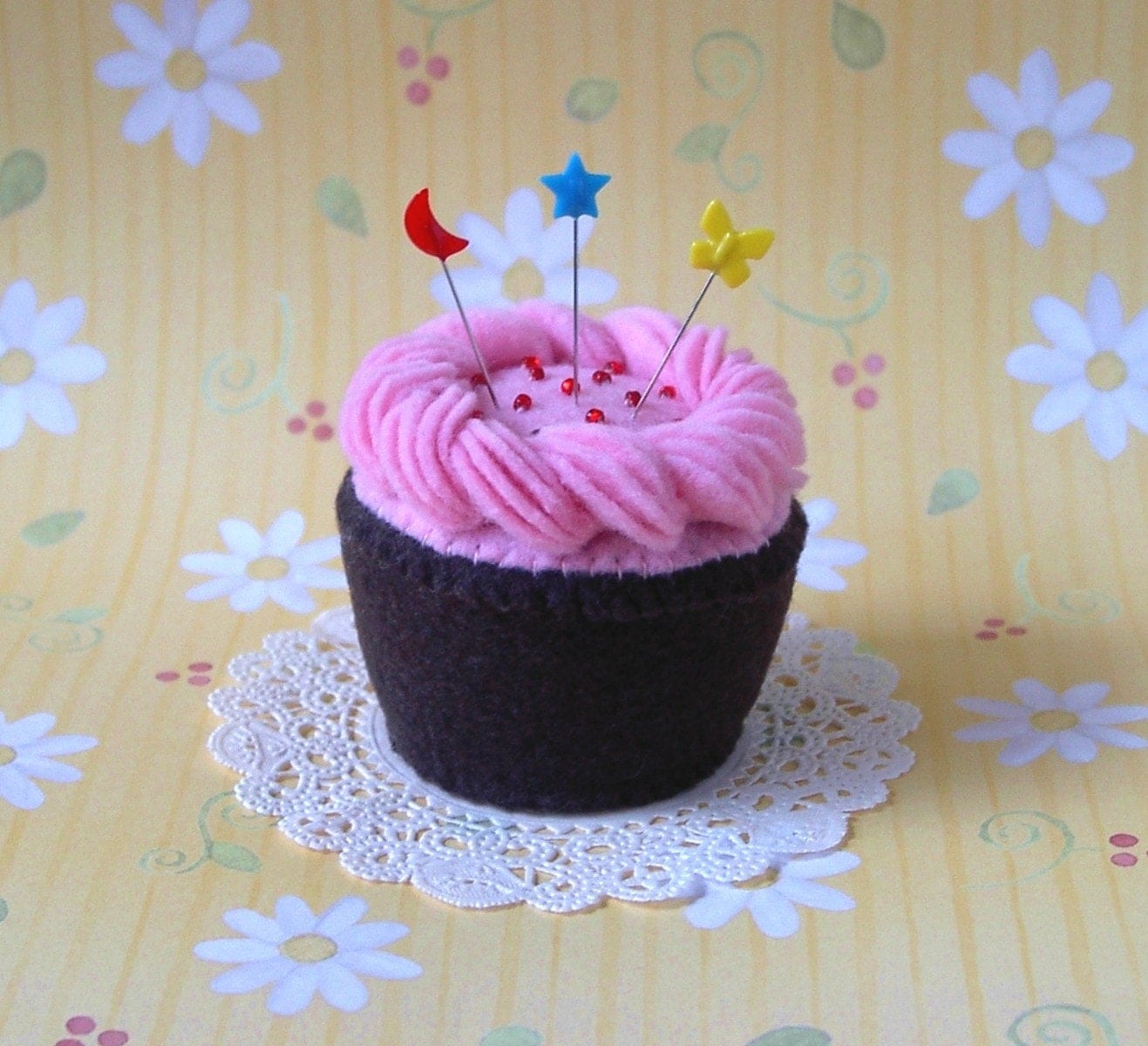 Cheryl began stitching her goodies in 2005 including finger puppets, plush cupcakes, gift sets, ornaments, pins and more! She also takes large orders! You can also find her on her blogs: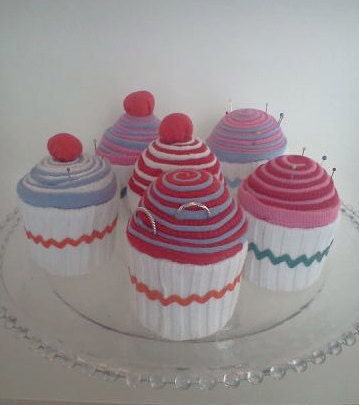 "I love to find new purposes for old items. My latest material is wool. Vintage sweaters, suits, re-purposed yarn - so much fun. I begin working on a project and could hibernate if the world didn't get in the way." ~Linda, Made it Green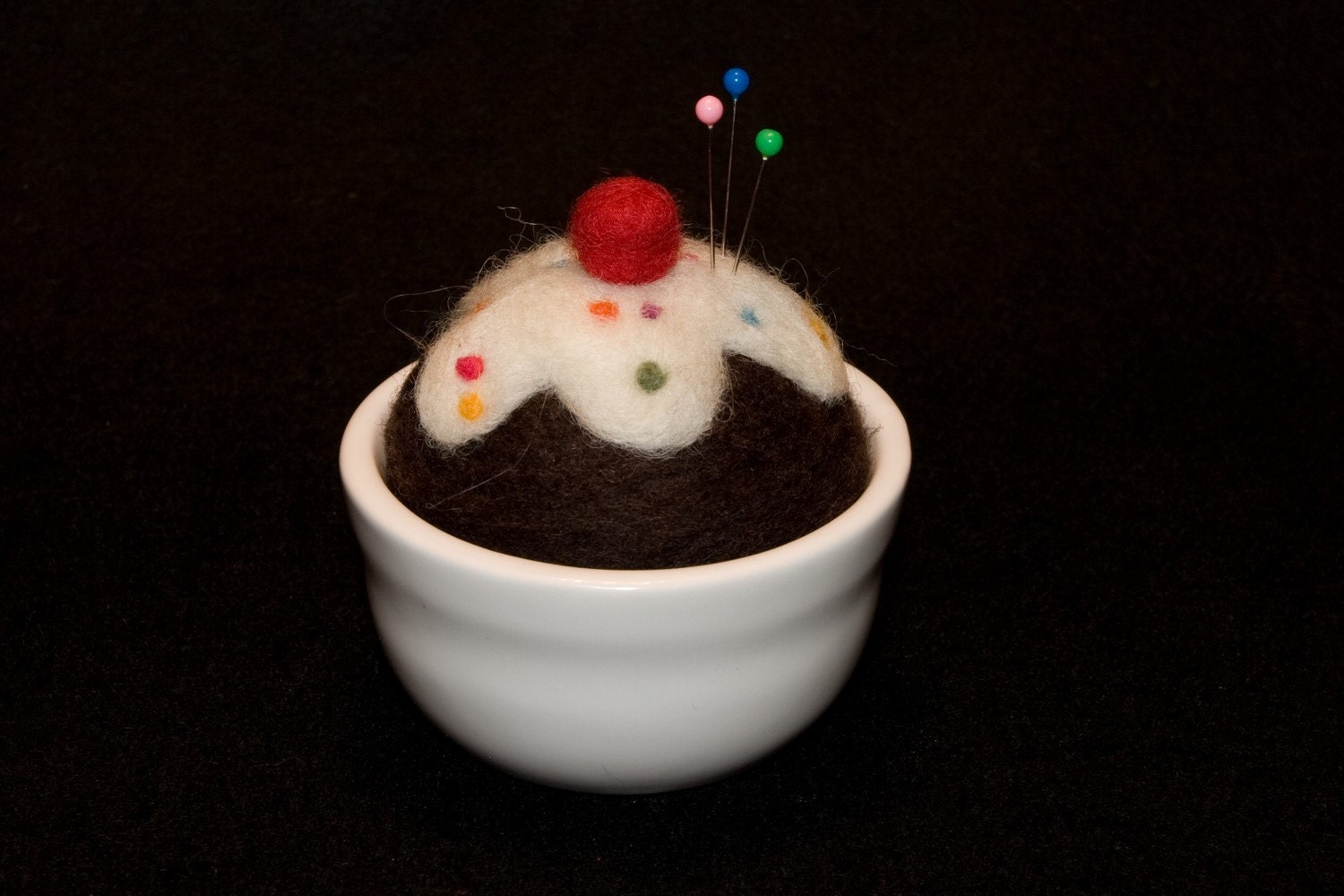 Louise has been felting for three years and launched her shop Fabulous Felties in 2011 where she has her felties and other cute critter creations listed. She always welcomes custom orders!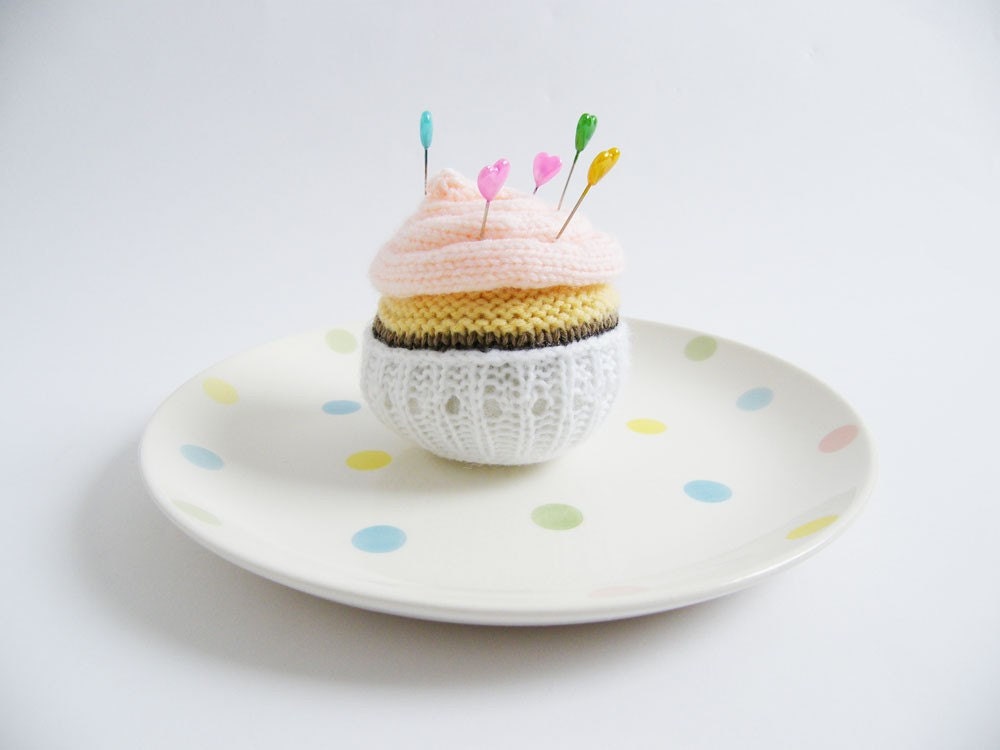 Louise from Handy Little Me opened shop in 2008. She creates one of a kind & unique knitted bunnies, tea cosies, illustrated journals, artwork, illustrated cards, plush toys and more! She
will also happily create something special just for you! You can also find her at her website
www.handylittleme.com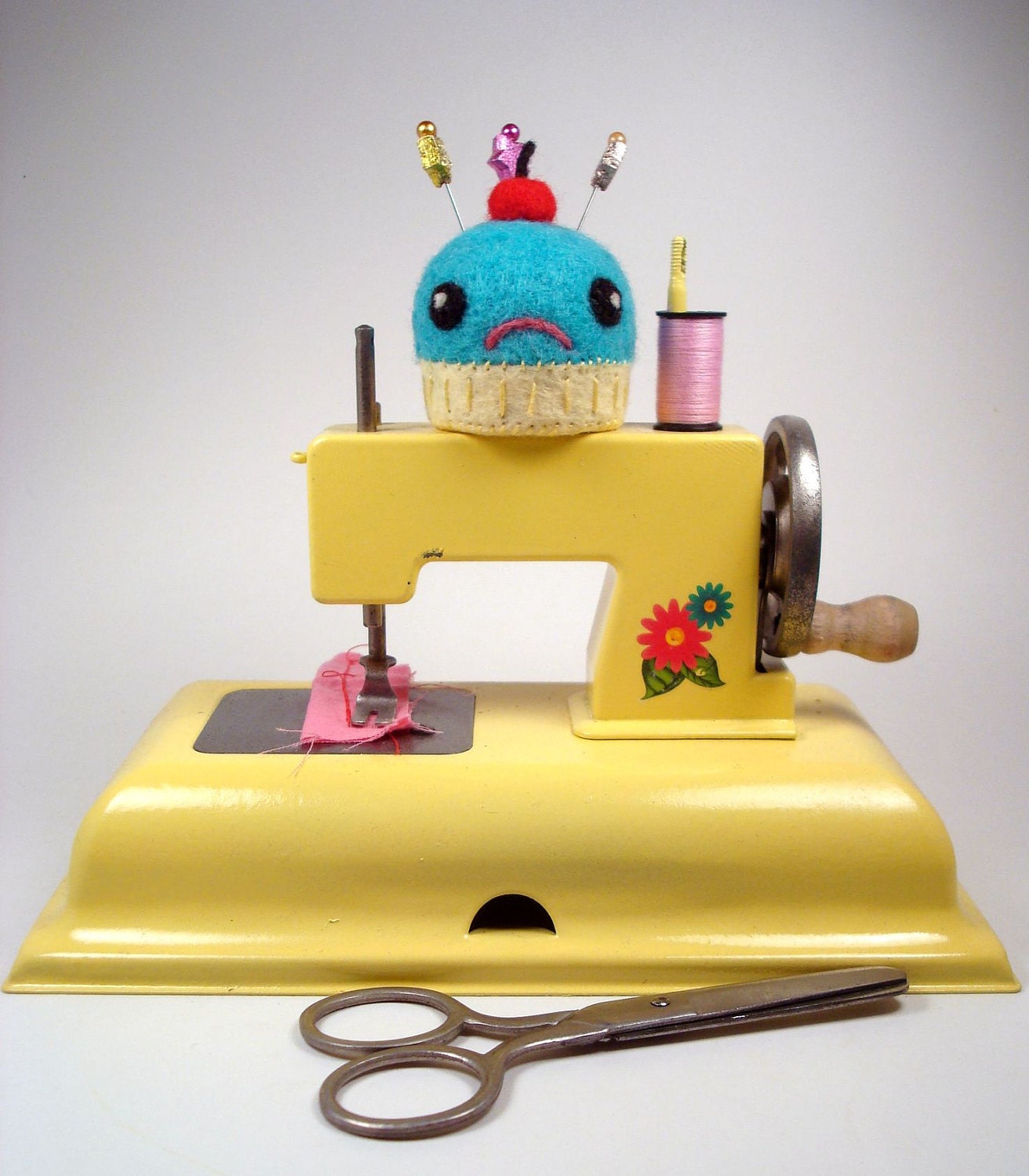 Inspiration for Jennifer from Whim Wham is her daughter and niece. Jennifer loves crafting and has been doing so for over 25 years. She likes to sew, needle felt, knit crochet...and combine her skills to make new things!