I'm sure you are aware there are so many amazing shops on Etsy! I really want to take a stand to get to know who is behind some of these wonderful shops. I found Ruff House Art the other day while browsing for love birds. I found her love bird coasters to be clean, simple, and affordable - featured a few days ago on my
Love Bird
Friday Five post.
From affordable wedding invitations, and personalized stationery, to party invites, and paper coasters...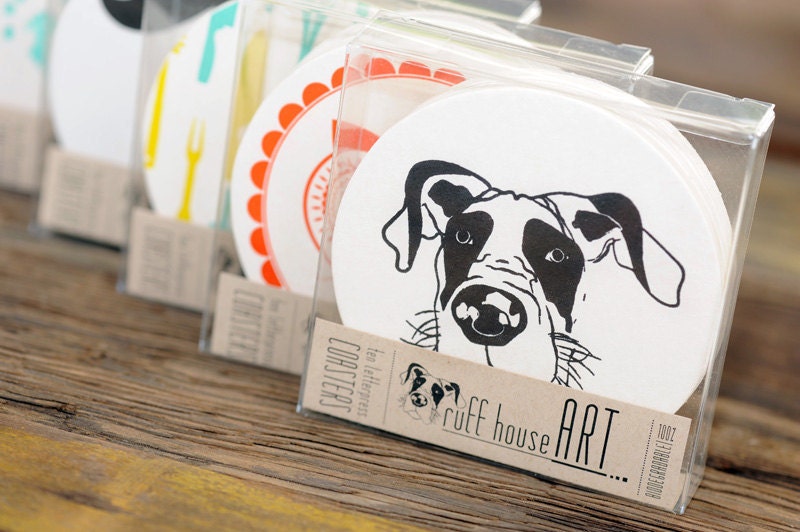 "Everything we do is from the heart. We mix hip new designs with old-fashioned printing techniques. Our love of letterpress is matched only by our joy of bringing to life your ideas. All design, pressing, and production is done in our Lawrence, KS studio, ensuring that every piece is done with precision and passion. A small shop, with big heart, and endless ideas." ~Ruff House Art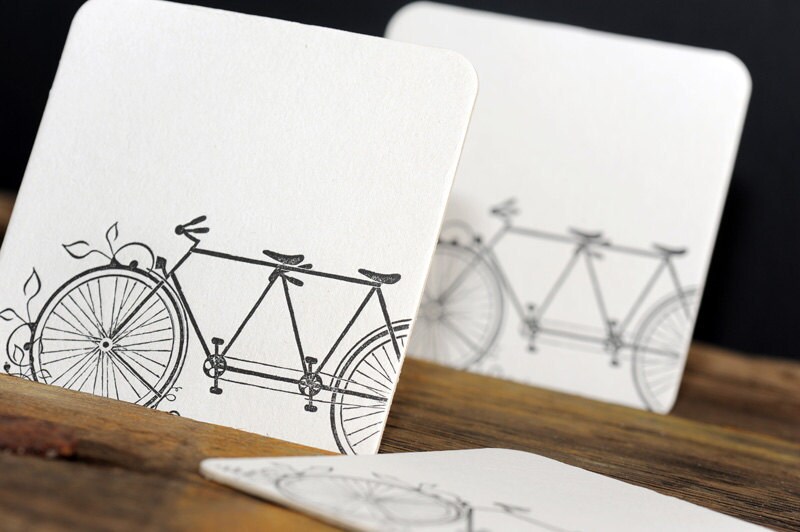 Ladies and Gents I would like to introduce to you "Jill" from Lawrence, KS, of "
Ruff House Art
- a Letterpress & Custom Design Studio."
Name 3 random things about yourself:
1.
Hugs and kisses from my 2 year old daughter, Mila, are my bliss.
2.
I love old VW's. I drive a bug and someday hope to own a VW bus.
3.
I regularly have a collection of at least 3 coffee cups on my desk.
Tell me about your craft:
Ruff House Art began in 2009 with one designer, one Chandler & Price Letterpress and a whole lot of creativity and ambition. Today, Ruff House Art is proud to offer a superbly creative line of wedding stationery and home & office retail products. We aim to be as Eco-conscience as possible. All of the paper products contain at least a little recycled content with most containing 100% recycled content. Even the coasters are 100% biodegradable. The Seeded Line of greeting cards is the most eco-friendly with a beautiful flower bed embedded into every card.
What's your favorite part of running an Etsy shop?
Definitely the people. People that shop Etsy, do so because they want a personal experience. They want a one-of-a-kind product and experience.
What made you fall in love with Etsy?
The versatility of the artist. You can literally find everything - food, furniture, gifts, decor, clothes....love it!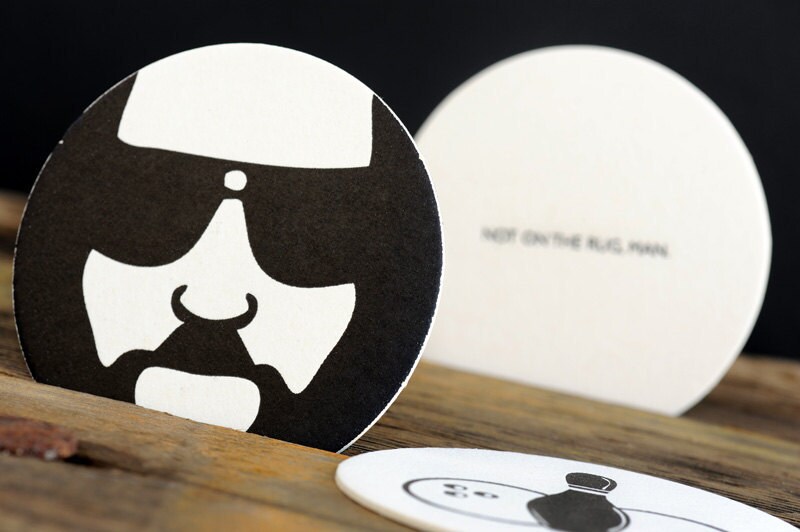 Are you super neat and organized in your craft room?
HA! I wish! I would like to say that I am organized in my own way. This is definitely something that I work on and maybe I am just too critical of myself as our recently hired intern was impressed by our organization.
What is your favorite material to work with?
Paper, of course.
What is your favorite listing in your shop?
This is a tough question and the answer changes daily. I love all our coasters and am probably most proud of that product line. But I am super excited about our most recently line of wall clocks.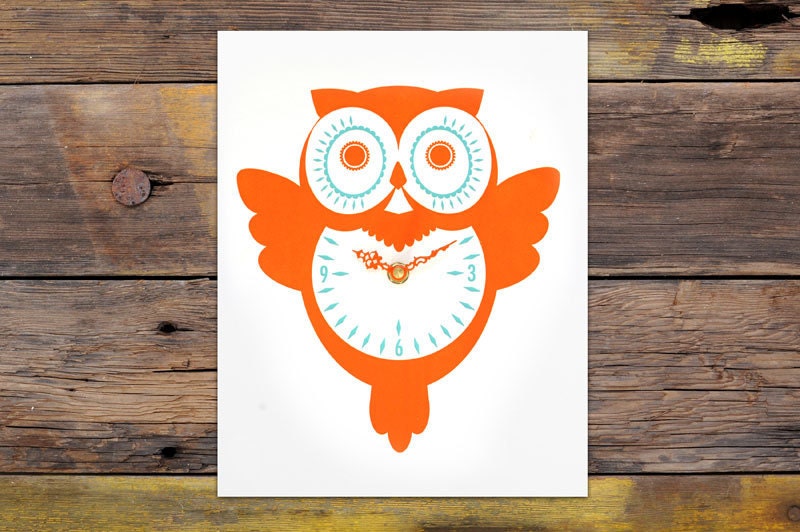 What are your favorite flowers to receive?
Daisy's, without a doubt.
What is your favorite sweet snack?
Brownies....cookies, iced coffee. I have a soft spot for sweets! Name the first word or image that comes to mind: Brownies - I hadn't quite moved on from the previous thought. Wondering if I have enough ingredients to go make some, hmm...
Where do you see yourself in the next 5 years with your business?
I started the company three years ago and never would have guessed I would be this far along already. I have big plans and endless ideas. Right now I am focused on the retail line and taking it to the National Stationery Show in May. I hope to gain a solid client list. I would ideally like to have a few more letterpresses, a couple of employees and one amazing office/retail space.
You can find Jill at her website
www.ruffhouseart.com
or on etsy:
http://www.etsy.com/people/ruffhouseart